Gloxy Circular Polarizer Filter for Canon Powershot SX40 HS
This product is part of our selection of accessories for Canon Powershot SX40 HS
This item has been selected, along with other ones, because it is compatible with the Canon Powershot SX40 HS. If you want to use your camera to the maximum, you really need to visit our selection of items for your camera. All accessories are organized by type, but we also offer you a range of recommended items. Products that are completely necessary if you want to take full advantage of all the possibilities of your Canon SX40.
Visit this link to see the selection: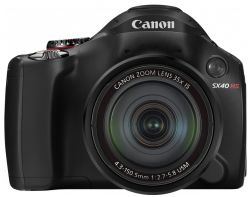 Description
Details
A Gloxy 67mm Circular Polarizer Filter can be instantly attached and features a sturdy mount and durable construction.
It´s made use of to maximize colour saturation, makes skies duller so white clouds standout, and eradicates reflections from non-metallic types of surface for example glass or water.
It will at the same time cut down the softness in scenery induced by atmospheric haze. Circular polarisers are intended to be used with cutting-edge DSLR and digital cameras which will not adjust all round colour balance in the photograph.
Make use of this filter to give a second skin to the lens and protect the valuable lens from harm.
Product features:
Improves overall contrast to the image.
Ideal for capturing in bright conditions.
The filter will protect the lens from accidental damage.
Removes unwanted reflections from water and glass etc.
Additional Info
General
Technical Details
| | |
| --- | --- |
| Diameter | 67 mm |
| Filter type | CPL (circular polarizer) |
| Resistant to water / dust | Yes |
| XS (Ultra Thin) | Yes |
Product reviews
Gloxy Circular Polarizer Filter for Canon Powershot SX40 HS What's included
Gloxy 67mm Circular Polarizer Filter