Sony HDR-GW66VE Accessories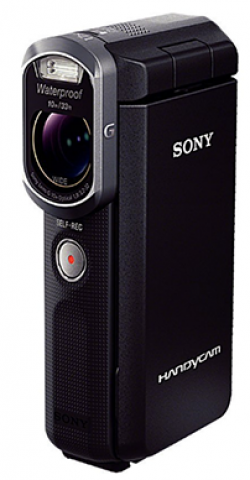 On this page we have compiled a wide range of Sony HDR-GW66VE accessories. Items selected by professionals and based on reviews from customers like you. Browse our categories of accessories on the left, memory cards, tripods, energy and so much more.
Also take a look at our recommended items, a special collection of articles every Sony HDR-GW66VE owner should have in his photo gear. You don't need to spend a lot of money to really start enjoying your camera.
If you have any questions, just give us a call, we'll be happy to help you.
Recommended accessories for Sony HDR-GW66VE
Sony BC-TRX battery charger replacement
Use it in your car or at home
LED lights to know battery status

Learn More

Sony NP-BX1 replacement battery
Compatible with Sony cameras
No memory effect
100% compatible with chargers

Learn More

Canvas style fabric
Can be easily rotated
Customizable divider system
Removable interior divider

Learn More

Orange interior so you can easily find accessories
Padded and adjustable compartments
Padded shoulder straps provide comfortable transportation
Various capacities;Choose the model that suits you!
Includes a tripod pocket; leaves your hands free to shoot
Direct access to the camera for maximum speed
Removable multipurpose interior is ideal for any situation!
Includes rain cover (AW)

Learn More

Protect your camera
Padded interior design
Hang from the shoulder
Easy access to your gear

Learn More

Extreme grip and very resistant, holds up to 40kg

Clampod: an all-purpose mini tripod
Will adapt with an extreme grip to any type of surface
Ideal for extreme sports, movies while in motion
Use it with DSLR, compact cameras and smartphones
Optional adapters for tablets and GoPro
"Selfies" and movies anytime, anywhere

Learn More

Maximum height 1626mm
Maximum load capacity 10kg
4-section feet and closure tabs
Ball head with quick relaease plate
Spirit level on the ball head
New: hook on the central column
Feet include metal and rubbers tips
1/4" universal thread and 1/4" to 3/8" screw adapter

Learn More

Gloxy tripod with 3 way head
Maximum height of 1675 mm
Loading capacity: 3 kg
Spirit level + quick release plate
Closure tabs on the legs
Comfortable grip to handle the camera

Learn More

Features a quick release shoe
Light and stable tripod
Maximum height of 1400mm
Maximum load capacity 3 Kg

Learn More

Gloxy GX-T6222A tripod with ball head
Maximum height 1626mm
Maximum load capacity 10 Kg

Learn More

Uses a 1/4" universal thread
Folds down to 18.5cm
Maximum height of 130mm
Ideal for your travelling
Tabletop tripod

Learn More

Monopod for your DSLR or compact camera
Maximum height of 1650 mm
Loading capacity: 6 kg
Comes with a comfortable wrist strap
Flip locks to adjust leg sections

Learn More

Electronic ball head with 1/4" screws
Ideal for panorama and time-lapse shots
Set speed, time and rotation angle
Suitable for GoPro, smartphones, DSLR, CSC...
Great rotation angle from 5º to 360º
Automatic, intuitive and easy use

Learn More

Speeds of up to 10MB/s
Includes SD adapter.
Write protection switch

Learn More

Read speed 19MB/s
File rescue technology
Built-in error correcting code

Learn More

Write-protection switch
MicroSD Adapter included
Up to 20MB/s transfer speeds

Learn More

AgfaPhoto memory for smartphones or other devices
64GB storage capacity

Learn More

Capacity for HD video recording
Transfer speed 45MB/s
UHS Speed Class 1

Learn More

Card reader all-in-one
USB 2.0 Connection
Plug and Play
CF, SD, MMC and MS

Learn More

Limited time offer, buy 2 and save an extra £30
Continuous light
Ideal for your outdoor photography and portrait sessions
Runs up to 10h
Includes a home and car charger
Works as a fill light or light painting
Replaces the use of heavy lights or flashes, a studio in your backpack

Learn More

Continuous light without flickering
Ideal for your outdoor photography and portrait sessions
Runs up to 10h
Includes a home and car charger
Works as a fill light or light painting
Replaces the use of heavy lights or flashes, a studio in your backpack

Learn More

54 high light intensity LEDs
Compatible with DSLR and video cameras
Female 1/4"-20 thread and standard shoe mount
One grey filter, one orange filter, get the light you want
Standard shoes mounts on the sides
Includes brighness adjustement and battery light
Lightweight, compact, portable, high quality and long operating life
Colour temperature: 5600K

Learn More

6in1 cleaning kit
Keep your gear in perfect condition
6 accessories to keep your camera spotless
You can always carry it in your backpack

Learn More

Obtain more stability for your videos
Ideal for urban recordings or for recording extreme sports
Compatible with all cameras and all brands
Connection with a 1/4" thread
Foam covered handle to avoid slipping and for more comfort

Learn More

Detachable handle grip
Movable baseplate

Learn More

Lightweight and flexible to carry comfortably anywhere.
Rubber wheels for smooth, quiet sliding without annoying sounds on rough surfaces.

Learn More

Supports cameras up to 1.0kg
Lightweight and compact
Super smooth filming, no camera shake

Learn More

4 Coloured backgrounds included
Ideal for product photography
Removes unwanted shadows
Simply unpack and go

Learn More